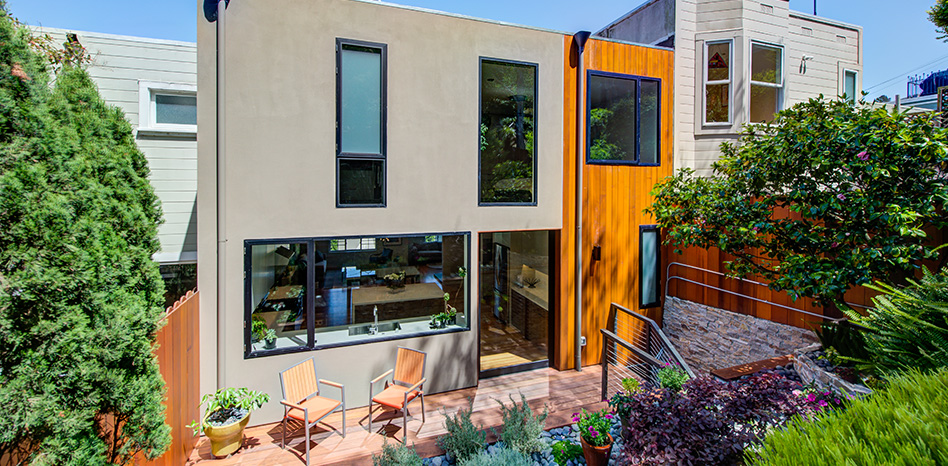 The owners of this San Francisco row house were looking to add some modern flair and square footage to their charming 1950s home.
After gutting the interior, we excavated the back yard and added a new exterior staircase from the street-level garage to a new deck at the second floor, off of the new 325 sf addition. The interior was meticulously designed to reflect a contemporary layout, while accenting the existing windows and skylights. Treasure Island Woodworks provided beautiful European style wood and paint-grade cabinets at the master suite, guest bath, and kitchen, which included a decorative reveal between all the cabinet doors and walls.
The new cabinets and countertops are arguably the centerpiece of this new remodel, but they are expertly complemented by the glass tub and shower doors, Sunrock and Casa Dolce Casa tiles and new hardwood floors. The back of the house now boasts all new Fleetwood windows and doors, as well as an integrated stucco and cedar siding facade. We also added a central heating and cooling system, replaced the existing plumbing and electrical systems, and added solar panels at the roof.
Architect
ODS Architecture