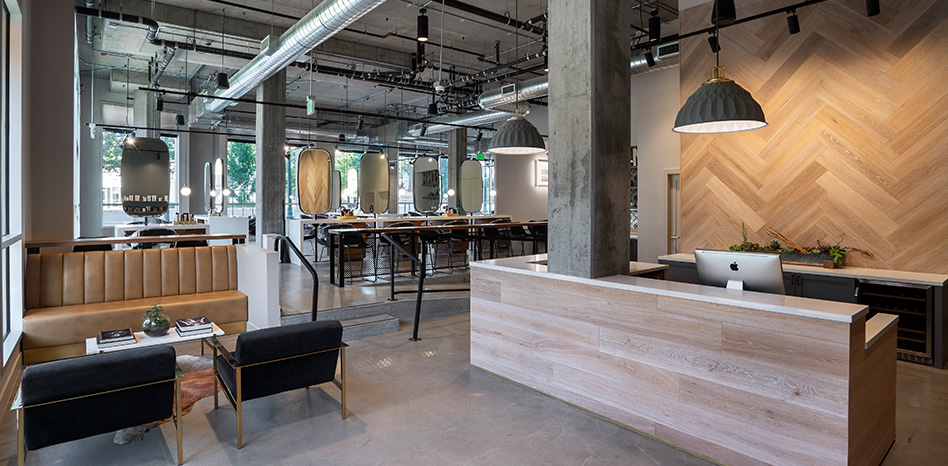 Our client, Stem Salon, contacted Conscious Construction to build out a professional and innovative workspace in their new 3,500 SF commercial space. The new location of the popular Walnut Creek based salon required a full mechanical, electrical and plumbing build.
The project included removing an existing ramp and storefront door while also building a new ramp for customer use and seamlessly patching the old door with new glass. We framed a new hard lid ceiling and walls to partition an office, break area, and laundry for the client's sizable staff.
The store is finished with many custom pieces including a reception desk, accent wall, workstation counters, and 14 hand-made mirror frames.
Architect
Dern Architecture and Development