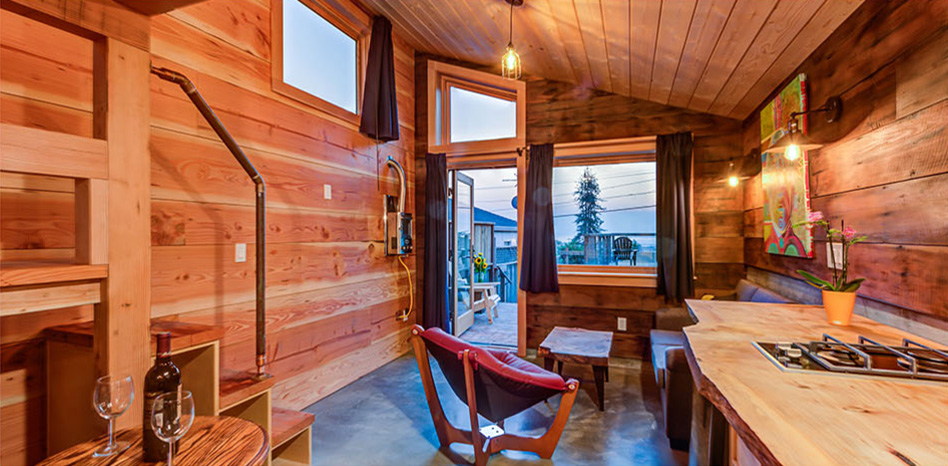 Site
La Casa De Madera "Tiny Wood House"
This custom, handcrafted 280 sq. ft. "tiny" house is one-of-a-kind. Designed and built by Conscious Construction from reclaimed, repurposed, and custom milled wood – with not a single piece of sheetrock.
The house occupies a small piece of land where an eighty-year-old carriage house once stood before falling into disrepair. The original redwood siding from the carriage house was repurposed and now clads some of the interior walls.
Well situated, with magnificent San Francisco Bay views, the house was designed to capture beautiful landmarks while still maintaining a sense of privacy. From the easily accessible sleeping loft one can enjoy southern views with a glimpse of both the Bay Bridge and the Golden Gate Bridge.
Design details include a two burner gas stove with a beautiful live edge counter top, custom tile shower, Alaskan yellow cedar clad bathroom walls, and a mini gas fire place.
Designer
Conscious Construction